---
greatOFeed is a performance feed ingredient designed to optimally deliver naturally better Omega-3s. Using proprietary technology, greatOFeed delivers enhanced animal performance and superior levels of Omega-3s to meat, milk and eggs when added to your existing feed as a supplement.
---
greatOFeed works…and it's naturally better…
greatOFeed is built from a unique combination of flax and other ingredients blended and manufactured by a proprietary process designed to deliver more biologically effective Omega-3s per pound than traditional feeds and feed supplements.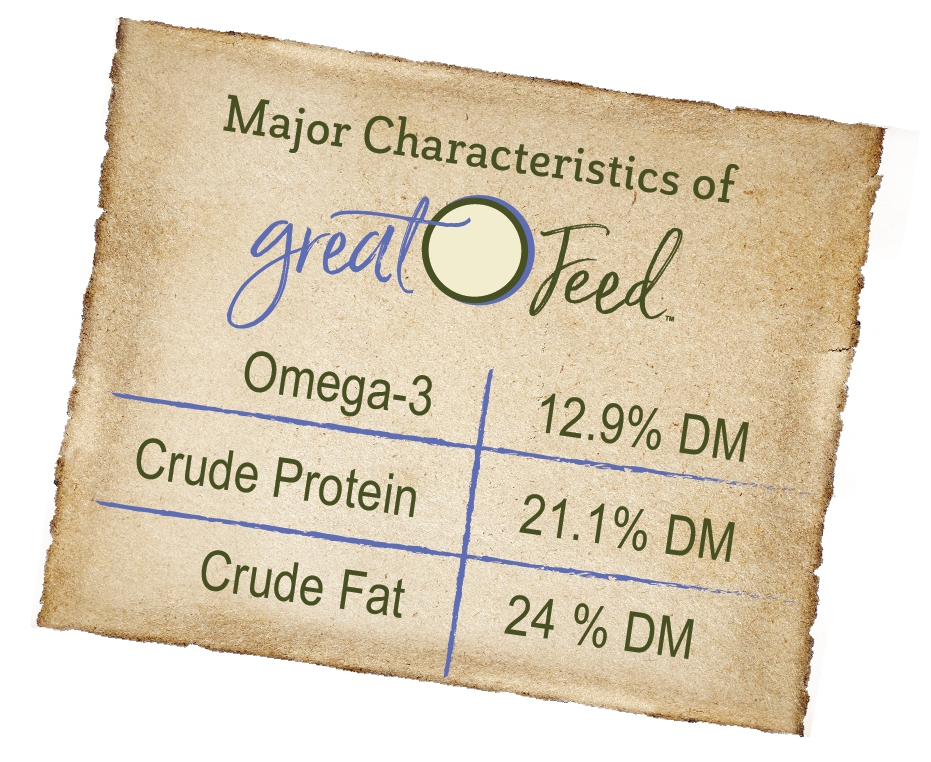 ---
greatOFeed - easy to handle, great storage, great results
Built on the well-known Omega-3 content of flax, greatOFeed is delivered as a stable, easy to store, easy to blend flowable granular with excellent shelf life. Blending greatOFeed with your existing feed has never been easier.
---
---
In farm operations, greatOFeed can deliver improved:**
Feed conversion in layers
Bird handling with reduced barn stress in poultry
Milk production in dairy cows
Conception rates in swine, dairy, and beef cattle
Calf ADG
Omega-6:3 ratios and reduced inflammation in all livestock
---
In processor applications, greatOFeed can deliver improved:**
Carcass quality and USDA grades
Marbling in market hogs and beef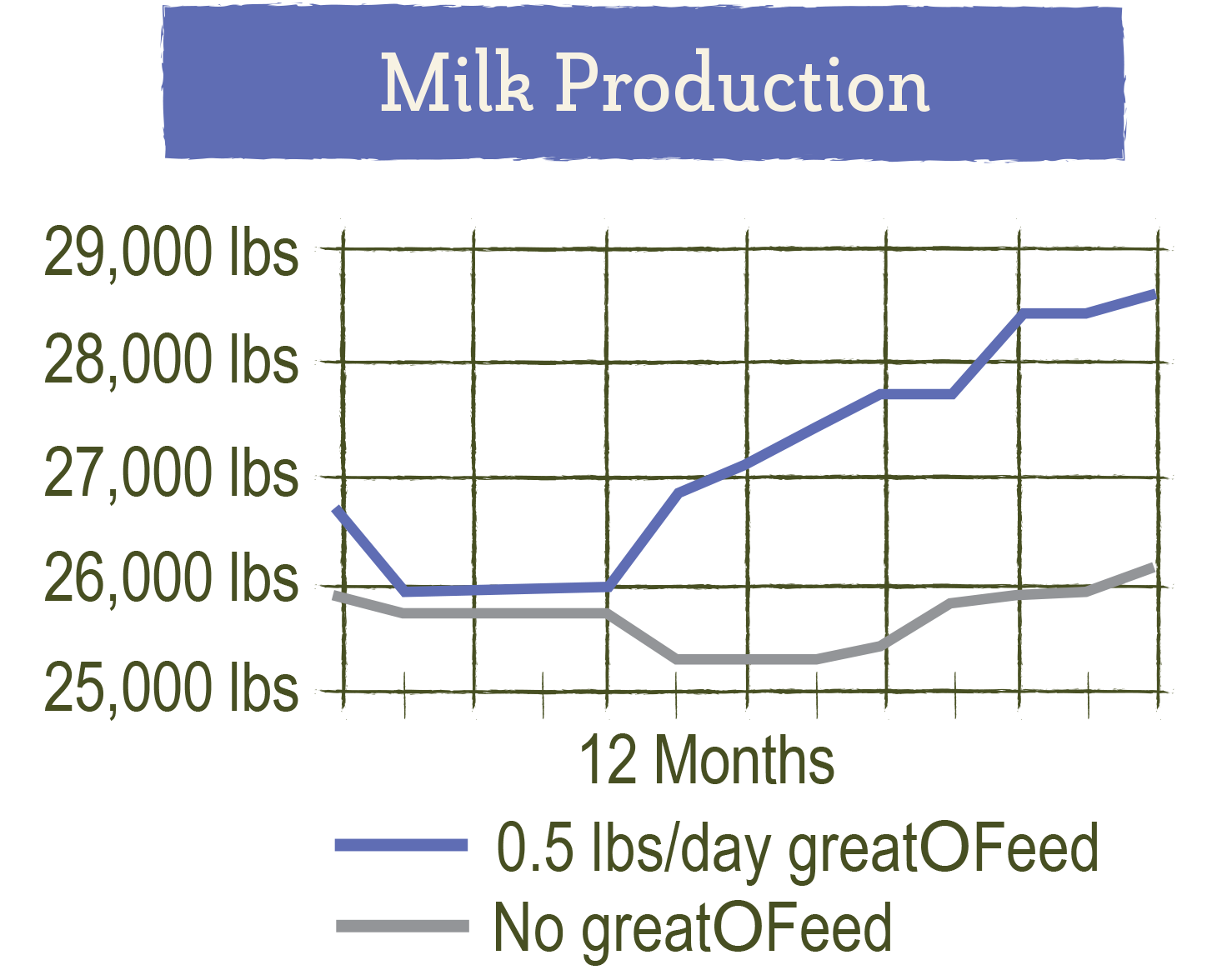 ---
In consumer applications, greatOFeed can deliver improved:**
Taste and consumer experience
Omega-3 levels and Omega 6:3 ratios in meat, dairy, and eggs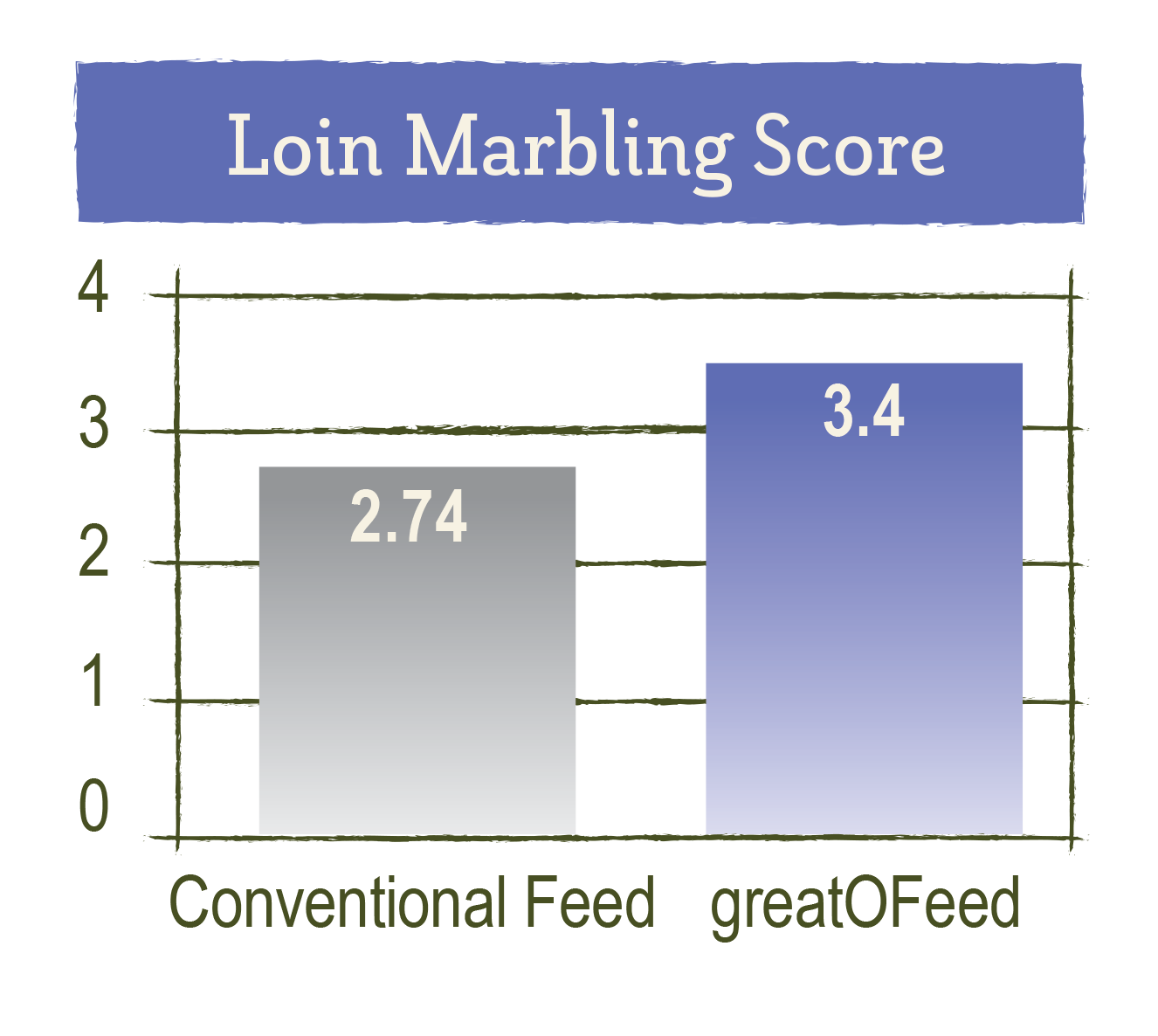 ---
How greatOFeed delivers superior Omega-3 levels to your consumers*
64% of consumers are trying to eat more protein, and 37% are trying to get more Omega-3s[1].  Using NBO3 Technology, greatOFeed hits the best Omega-3 numbers and the best Omega-6 to Omega-3 ratio in the industry. Fight inflammation by getting the Omega-6 to Omega-3 balance right for your market livestock, and right for your consumers.
---
[1]International Food Information Council Annual Consumer Health Survey, 2016

---
*We will work with you to tailor the feed rate to meet your Omega-3 goals.
**Animal benefits depend on many factors and are not guaranteed.